AquaMAX Gas
Call: (08) 8444 7311
Reduce your energy expenses by as much as 50% telephone Adelaide Hot Water today!
AquaMAX Gas Hot Water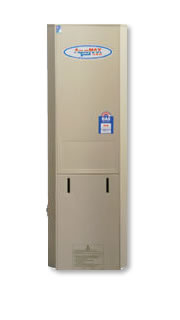 AquaMAX gas water heaters are efficient, cost effective and dependable solutions for all your hot water needs. They operate at over 84% thermal efficiency and so create less greenhouse emissions, and provide considerable savings with reduced gas consumption. AquaMAX Gas Water Systems use the latest technology, quality parts and they are backed by 5 and 10 year cylinder warranties.
AquaMAX Gas Hot Water Heaters feature:
5 Star Energy Rating
Five & Ten Year Cylinder Warranty
Up to 390 Litres First Hour Capacity
Twin Temperature Delivery (Kit Required)
Use Multiple Taps Concurrently
No Fluctuating Temperatures
Adelaide Hot Water TM provide AquaMAX gas water heater installation, servicing, repairs and maintenance. Below are the current AquaMAX systems that are available. These hot water systems include the MAXI-namel Cylinder – AquaMAX G270 VE Gas Hot Water System and the Stainless Steel Cylinder – AquaMAX G270 SS Gas Hot Water System, AquaMAX G340 SS Gas Hot Water System and theAquaMAX G390 SS Gas Hot Water System. Need more information? Not sure which AquaMAX Gas Water Heater is right for you? Call your friendly local Adelaide hot water plumbing specialists on (08) 8444 7311.
AquaMAX Gas Hot Water Systems

AquaMAX G270 VE
AquaMAX G270 VEGas Hot Water System
2 to 4 People
5 Star Energy Rating
5 Year Cylinder Warranty
MAXI-namel Cylinder
270 LitreFirst Hour Capacity
Natural Gas or LPG
External Installation

AquaMAX G270 SS
AquaMAX G270 SSGas Hot Water System
2 to 4 People
5 Star Energy Rating
10 Year Cylinder Warranty
Stainless Steel Cylinder
270 LitreFirst Hour Capacity
Natural Gas or LPG
External Installation
AquaMAX G340 SS
AquaMAX G340 SSGas Hot Water System
2 to 5 People
5 Star Energy Rating
10 Year Cylinder Warranty
Stainless Steel Cylinder
340 LitreFirst Hour Capacity
Natural Gas or LPG
External Installation

AquaMAX G390 SS
AquaMAX G390 SSGas Hot Water System
3 to 6 People
5 Star Energy Rating
10 Year Cylinder Warranty
Stainless Steel Cylinder
390 LitreFirst Hour Capacity
Natural Gas or LPG
External Installation
AquaMAX Gas Hot Water Systems – Technical Specifications