Rheem Gas
Call: (08) 8444 7311
Reduce your energy expenses by as much as 50% telephone Adelaide Hot Water today!
Rheem Gas Hot Water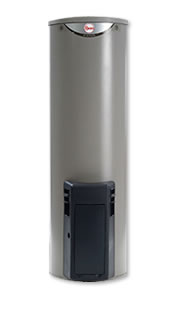 Trusted by the experts, Rheem is the water heater brand that provides professional, reliable and efficient water heating in every domestic and commercial application.
Rheem Gas Hot Water Heaters feature:
Compact Design
5 Star Energy Rating
Designed for Australia
Fast Hot Water Recovery
Natural Gas or Propane
Full Technical Support Through Rheem's National Service Network
5, 7 or 10 Year Warranty
Adelaide Hot Water TM provide Rheem Gas Hot Water Heater installation, servicing, repairs and maintenance. Rheem has a well deserved reputation for quality gas hot water storage systems. They provide a relatively inexpensive solution to your hot water needs and they have a model to suit just about every budget. If you are replacing an existing gas unit, there is probably a Rheem hot water gas storage system which can simply be installed in the same space. Rheem also provide higher efficiency gas storage water heaters that cost less to run. The Rheem hot water system range includes the Rheem Stellar 850330 Gas Hot Water System, the Rheem Stellar 850360 Gas Hot Water System, the Rheem 5 Star 350265 Gas Hot Water System and the Rheem 5 Star 350295 Gas Hot Water System for up to a huge 360L first hour capacity of hot water. Need some experienced advice? Not sure which Rheem Gas Hot Water Heater is the right one for you? Call Adelaide Hot Water the specialists in hot water for Adelaide and get some friendly local advice on (08) 8444 7311.
Gas Hot Water Systems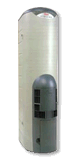 Rheem Stellar 850330
Rheem Stellar 850330 Gas Hot Water System
2-4 People
5.2 Star Energy Rating
130 Storage Capacity (Litres)
30/30 Hourly Gas Consumption (MJ/Hr)Nat/Prop
10 Year Cylinder Warranty
5 Year Labour on Cylinder Warranty
1 Year Parts and Labour Warranty
Natural Gas/Propane
External Installation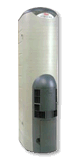 Rheem Stellar 850360
Rheem Stellar 850360 Gas Hot Water System
3-5 People
5.0 Star Energy Rating
160 Storage Capacity (Litres)
30/30 Hourly Gas Consumption (MJ/Hr)Nat/Prop
10 Year Cylinder Warranty
5 Year Labour on Cylinder Warranty
1 Year Parts and Labour Warranty
Natural Gas/Propane
External Installation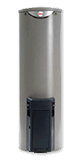 Rheem 5 Star 350265
Rheem 5 Star 350265 Gas Hot Water System
2-3 People
5.3 Star Energy Rating
130 Storage Capacity (Litres)
42/42 Hourly Gas Consumption (MJ/Hr)Nat/Prop
5 Year Cylinder Warranty
3 Year Labour on Cylinder Warranty
1 Year Parts and Labour Warranty
Natural Gas/Propane
External Installation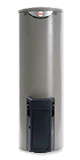 Rheem 5 Star 350295
Rheem 5 Star 350265 Gas Hot Water System
3-4 People
5.3 Star Energy Rating
160 Storage Capacity (Litres)
42/42 Hourly Gas Consumption (MJ/Hr)Nat/Prop
5 Year Cylinder Warranty
3 Year Labour on Cylinder Warranty
1 Year Parts and Labour Warranty
Natural Gas/Propane
External Installation
Rheem Gas Hot Water Systems – Technical Specifications